The Pakistan Real Estate Market always raises a question for investors because of the constant fluctuation in the economy of Pakistan. In the Pakistan Real Estate Market, you will understand the importance of taking the right step at the right time before there is a market dump. We often talk about digital currencies in the modern era and how necessary it is to keep an eye out on the graph which is the same thing that could easily take place in the Pakistan Real Estate Market which is certainly something that you must know about.
Which types of projects are trending in Pakistan Real Estate Market?
If you are planning to enter the Pakistan Real Estate Market then you must consider understanding the importance of following the often steps that are already being taken by others in the market.
We have often noticed that investors are going for plots that are 125 square yards as they do not cost much but that also depends according to the locality around it which is why focusing on the current market rate over there is important to know about.
Explore the cities to keep an eye on in Pakistan Real Estate Market.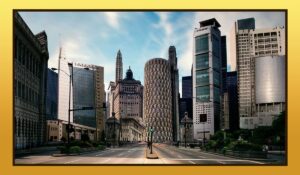 There are certain cities that you should know about so that you can invest your real estate investment in the right area. We have often noticed that cities like Karachi which is also considered the main city that keep the economy of Pakistan running the best city to invest in when it comes to the Pakistan real estate market. In this type of situation, you must know about other cities like Lahore and Gwadar that are a must to keep eye on the city in the new era of the Pakistan real estate market.
Read more: Your Opportunity To Do Real Estate Investment In Pakistan? Edition 2022
Karachi Real Estate Market Top Trends?
The local people of Karachi often look for newly started projects that are leased and available in easy installments to invest in and currently the best project to invest in Karachi is Bahria Town Karachi.
Even though Bahria Town Karachi has yet to be leased the Map of this mega-planned project has been approved by the Sindh Authority with thousands of people already living in this society.
In Bahria Town Karachi you have a range of apartments, plots, showrooms, villas, shops, and much more to invest in depending on the budget that you have. The Pakistan Real Estate Market received a good amount of boost due to the overseas Pakistanis investing in Bahria Town Karachi.
The people of Karachi are mostly focused on investment with which they can generate a rapid income and that is where projects such as BT Serviced Apartment come into play because of how easily they are providing rental income to the investors that are investing in their project.
Has Gwadar captured all the spotlight?
Gwadar has attracted many trades in Pakistan and China has played a vital role in investing in this city because of the major benefit that they are getting through this city which is the port that this city has.
In this type of situation knowing about the residential project that has started pre-booking in Gwadar must be given attention. The investments that have been made in Gwadar make it the perfect city of the future and if you want to be a part of this future then you should learn about the different projects that have started to get developed in this city.
Increase the value of your investment by focusing on the rise of the Pakistan Real Estate Market in Gwadar.
Is Lahore awaiting your real estate investment?
Lahore is a city known for its famous projects and as we all know whosoever visits Lahore often says the phrase "If you haven't visited Lahore then you have missed everything" this phrase might be a lot different in their local language in Punjabi but we want to let you know that this city is the home of different state-of-the-art projects and due to the rise of these projects the prices have become more competitive.
Therefore, we want to make certain things known the Pakistan real estate market has received an amount of boost due to the overseas companies that have started their project in Lahore.
What is the future of the real estate business in Pakistan?
The future of the real estate business in Pakistan is certainly something that you should know about because the real estate investment that most Pakistanis are making are not planned and that is the reason why they suffer from heavy losses in this journey.
Over the years we have certainly noticed that there has been a rise in the education of real estate which is certainly something that has helped investors get in touch with professional and experienced real estate consultants that can assist them in investing in projects that can benefit their growth.
One of the other things that you should know in this situation is that people often make mistakes by trusting real estate agents that are not as experienced as they should be before investing a good amount of money in their clients.
When you are going for real estate investment plans then knowing about Karachi real estate market is the first step that you must be focusing on as this step will bring you closer to a profitable journey.
Is resale ideology the perfect mindset?
Resale is certainly something that helps investors in getting rapid profit but people that guarantee resale properties such as projects that say that they can guarantee the growth of a project is something that can be hard and they cannot just increase the value of that investment unless something unique is added into the project which is exactly what Bahria Town Karachi has done.
The Karachi real estate market has become the center of attracting investors from all over Pakistan because of the amazing monuments that have been built in Bahria Town Karachi. You can learn about the projects that California Real Estate & Builders are working on as they are conceptual and built in the ideal location.